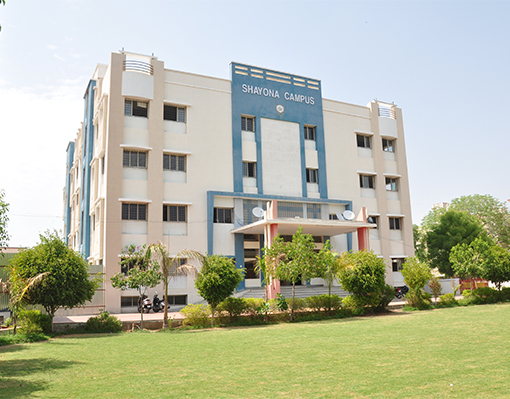 About the School
Shayona group of schools was established 16 years ago. In this span of time it has achieved both success and faith.

The medium of instruction is English. The school follows G.S.E.B. Syllabus.

The school takes extra care of our " Tiny Tots "Of Pre-primary. The school has been considered their second home.

The Success of the school is clearly reflected by The sizeable strength of the school, teaching faculty and non-teaching staff.
---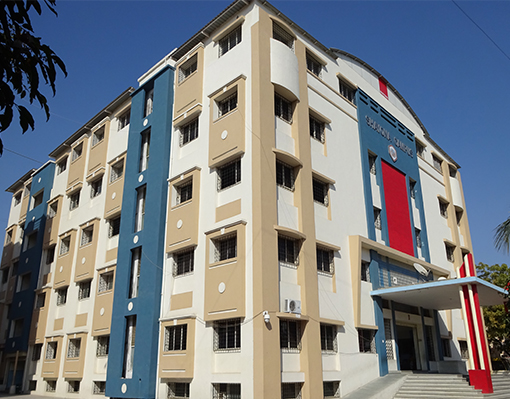 Building
The school building was designed keeping in mind the ventilation in each classroom. Broad staircases, wide corridors and spacious classrooms are some of the key features of the building which make it safe and easy to access. Adequate toilets, drinking water facility with RO & water cooler on each floor helps students return to their classes faster. Shayona International School has 47 big size rooms on 7065m2 land. Total constructed area is 4684m2. At Shayona we have lush green lawns.
---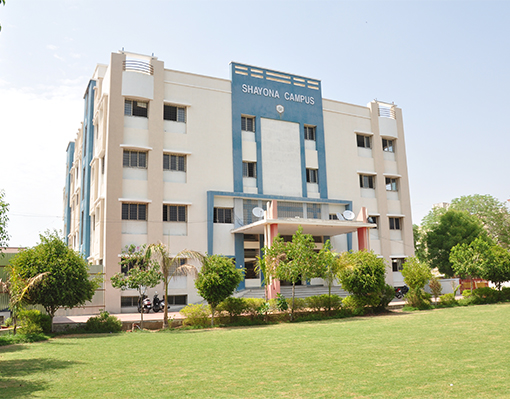 Ground
Big Ground measuring 1930m2 area. Large enough to conduct events like kite flying. Garba celebration , Republic day , Independence day ,Tree Plantation , Sports day & many more. Ground is used for playing football and cricket , cycling , kabbaddi , khokho, march past and various other games.

There are around 200 trees in the campus which gives a cool atmosphere and reduces noise pollution. In the mid of Shayona City Ghatlodiya.
---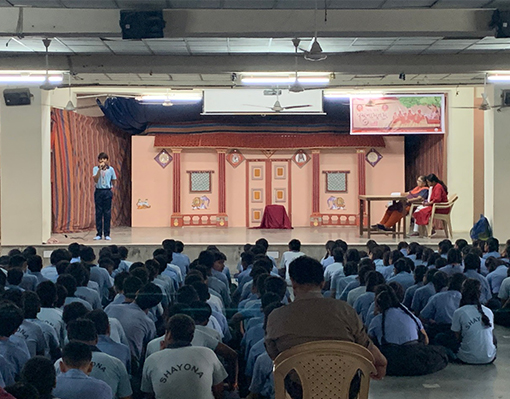 Assembly Hall
We have a big Assembly hall which can accommodate 300+ students. Regular assemblies are being arranged here.

Dance competitions, Elocation competitions, Shlok Recitation dance & drama competitions are regularly held. A fill fledge skating rink has also been designed at Basement Regular skating lectures have been arranged for students.
---